We have now developed an integration with the GEOTAB fleet tracking system([https://www.geotab.com)
The first customer is a delivery company that uses Blippa.com together with Geotab to manage their car fleet. The cars are equipped with Geotab devices that allow Blippa to display current position etc.
The drivers are checking in&out of the cars using the Blippa QR codes, managing parking tickets, accident reports etc.
This way, the best of two worlds are joined by the Blippa system, providing an easily customizable user interface without the need for any app.
The GEOTAB integration is available in the Blippa Labelsadmin as a Data Source.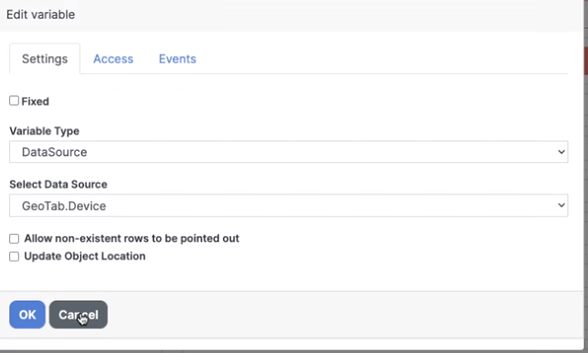 Note: Selecting the "Update Object Location" updates the Blippa object with the current GPS location.
Sample object: 03DEMO