We have now added the option to get a notification when someone makes a payment through Blippa.
The first Blippa systems to use this is Waxholms Gästhamn and Grinda (boat harbours in Sweden).
Sadly, Apple has made this a but clumsy:
First , you must add the Blippa web page to the home screen as an app.
Then, in your Profile, under Notifications, you can add the payment notification.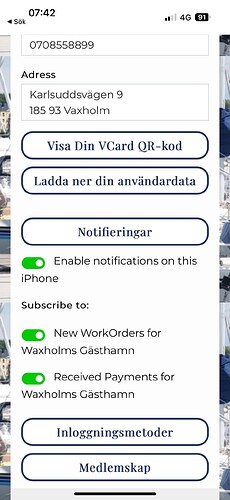 Note: For this to appear, you need to have payments by Swish or Stripe enabled.