When a new QR label/sticker is activated, a user might choose to create a new Blippa object instead of searching for an existing object connected to the same data entry.
This will result in unwanted duplicates.
To prevent this to happen, we have now added a setting: "Prevent duplicate objects to be picked"
This is done when a variable is created, along with the security settings.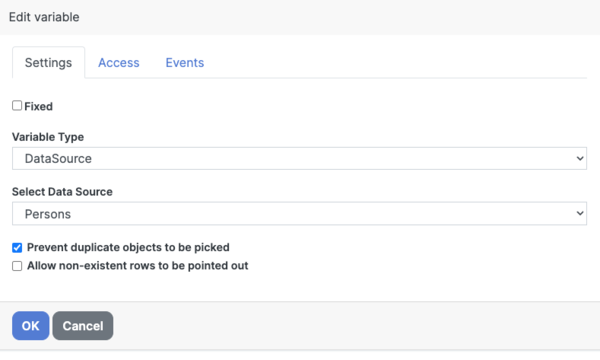 When a user tries to create a duplicate, this error will be displayed: