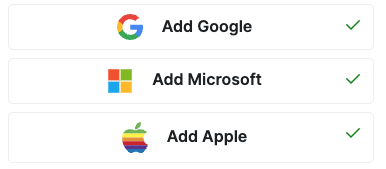 You can now use your Apple login with Blippa!
And, if you are using Safari, you can even use FaceID and forget about passwords!
Apple was added to the previous list of:
Google
Microsoft
BankID
Freja
Phone (text/SMS)
email.
Note: To merge several Login profiles or to add different login methods, go to BlippaCom for each login service you would like to add.